Love at The Lodge at The Lakes at Stillwater
Stillwater, Minn. (Aug. 16, 2022) – The Lodge at The Lakes at Stillwater, managed by The Goodman Group, held a wedding for two of their residents, John H. and Linda R., on Thursday, Aug. 4. There was a marriage ceremony followed by a small reception in the Goodman Family Hall. The guest list included team members, Linda and John's family members, and residents from The Lodge as well as Birchwood Landing.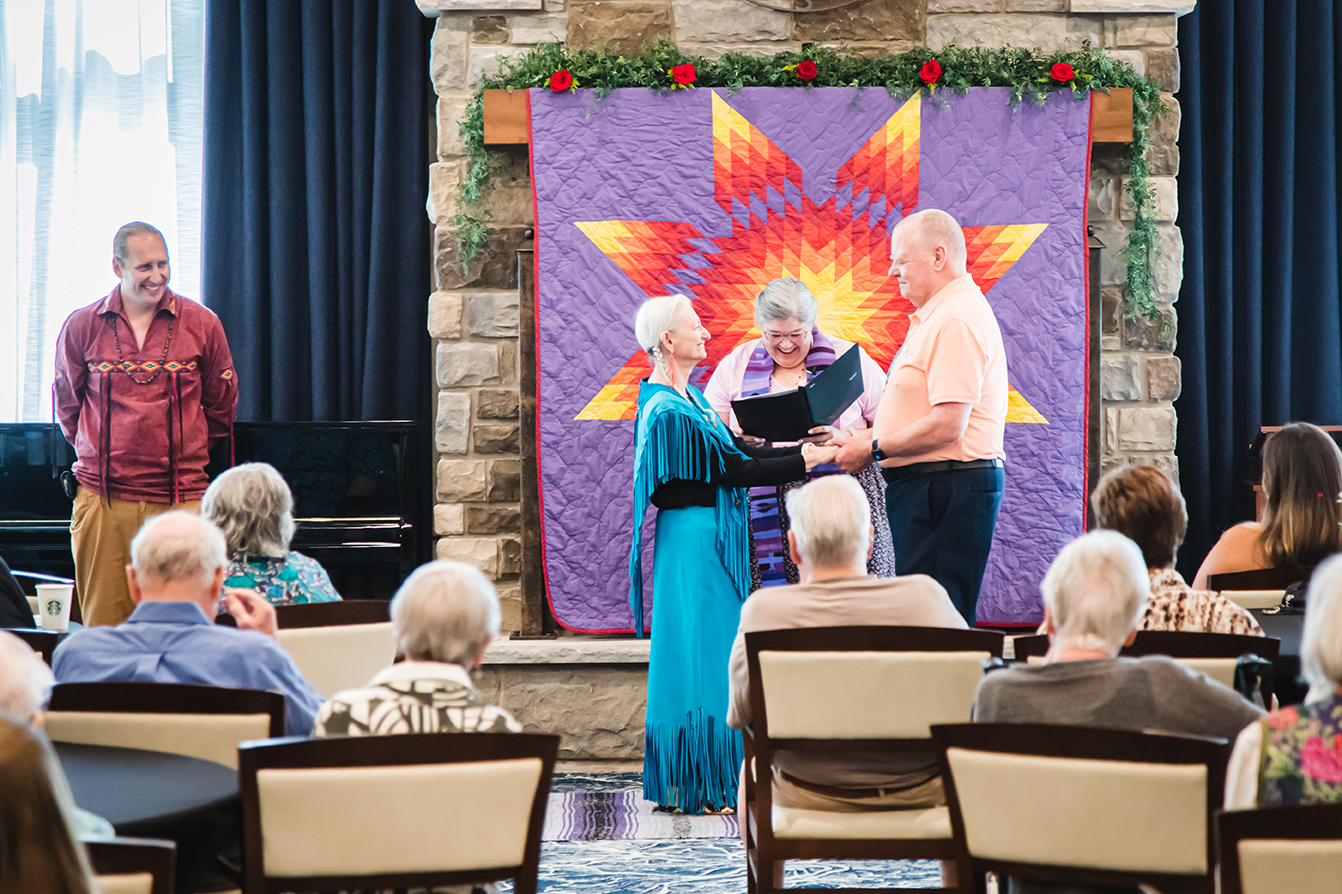 John and Linda met on February 19, 2021, while standing in line waiting at the on-site COVID-19 vaccination clinic. "We were standing on blue dots, six feet apart for our second COVID-19 vaccination. We began talking and knew that we belonged together," Linda remarked. The two have been inseparable ever since and wanted to start building their life together.
Both John and Linda are the oldest of three children and enjoyed traveling with their families. John grew up in Michigan and attended the U.S. Coast Guard Academy where he had the privilege of marching cadet honor in the funeral procession for General Douglas MacArthur. As a cadet, his summer training included a cruise to Europe, spending seven weeks aboard the USCGC Eagle (a 297-footsquare-rigged sailing ship acquired from Germany after World War II.) After the Coast Guard, John transferred to the University of Michigan and graduated with a mathematics degree. After college, he spent three years as a lieutenant working at the U.S. Army Security Headquarters in Arlington, Va., and opened his own tax and computer consulting firm. After retirement, he moved to The Lodge to be closer to family and to enjoy all four seasons.
Linda grew up in New York City, where her parents had purchased acres of land to build a mobile home park. After high school, Linda decided to study the Dakota language at Sitting Bull College at Standing Rock in Fort Yates, N.D., and at the University of Minnesota in Minneapolis, Minn. Linda had a long career in health-orientated fields. She hosted delegates and attended breakout sessions at the World Health Organization's convention in Dallas and wrote articles for a Dallas health magazine. Linda is a reiki master and was a certified health coach and massage therapist who has studied many complementary medicine healing modalities. She was a respected healer, guest lecturer, and well-known metaphysical/spiritual study group facilitator across five states.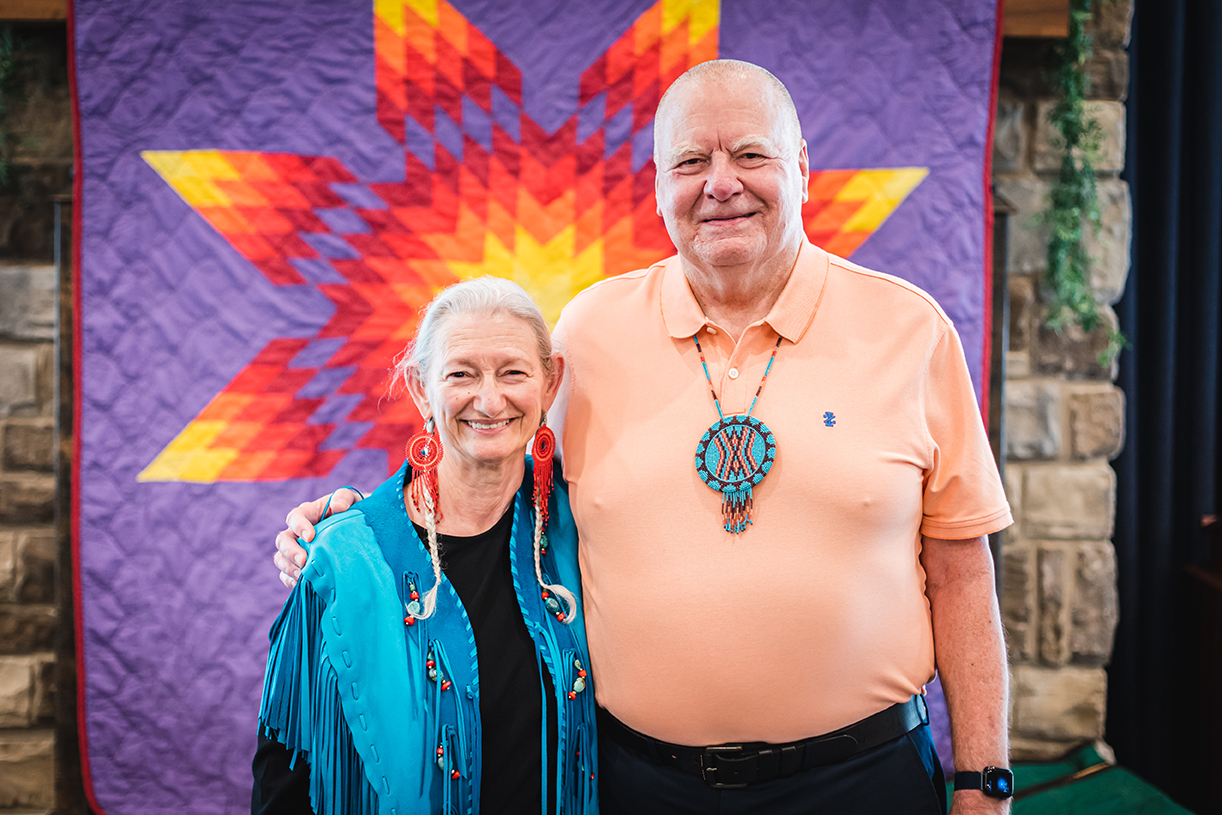 ---